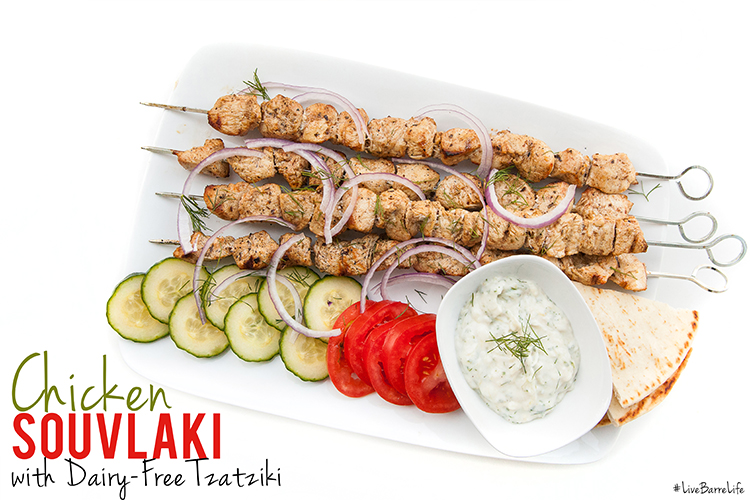 This is "Delicious Tuesday", where we bring you new, fresh, local, healthy recipes and food tips every week. Find out what's in season and what keeps you at work and beyond at work!
I wish I could take credit for this marinade, but I stole it completely from my classmate (sorry Zach if you read this!). I have had it with all my mother / home recipes for so long and every now and then I remember it and get excited.
I found it best to let it marinate for as long as possible so that it could absorb it, shaking it every time you open the fridge and a good mixture before it sits overnight.
If you're pressed in time, try baking it in a pan so that good stuff just doesn't drip.
Make your meal even healthier:
Skipping bread here and / or not wrapping it (as I tend to do) means more space for good stuff. You can also add a side of wild rice or more vegetables! – I bet you can do it with tofu and brown in a pan – if you're vegan / vegan, try it!
And of course making homemade tzatziki is SO much better – and I made it milk-free!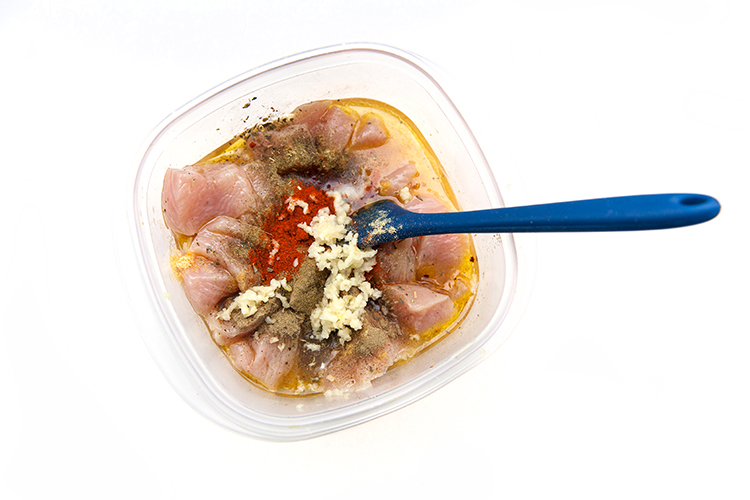 Click to get a recipe! …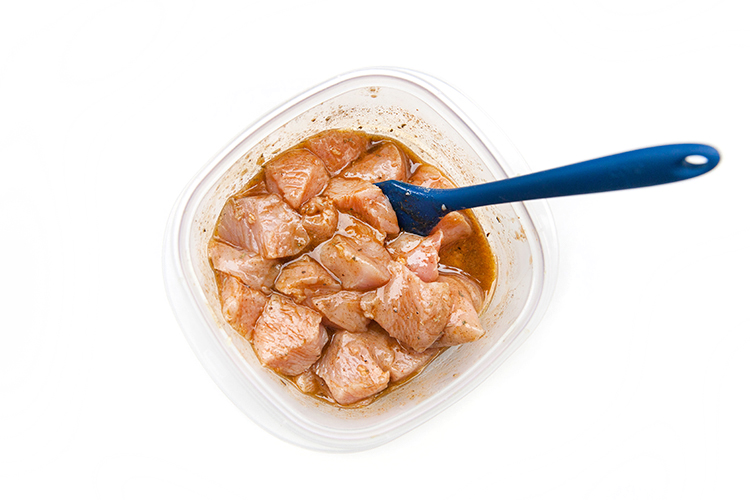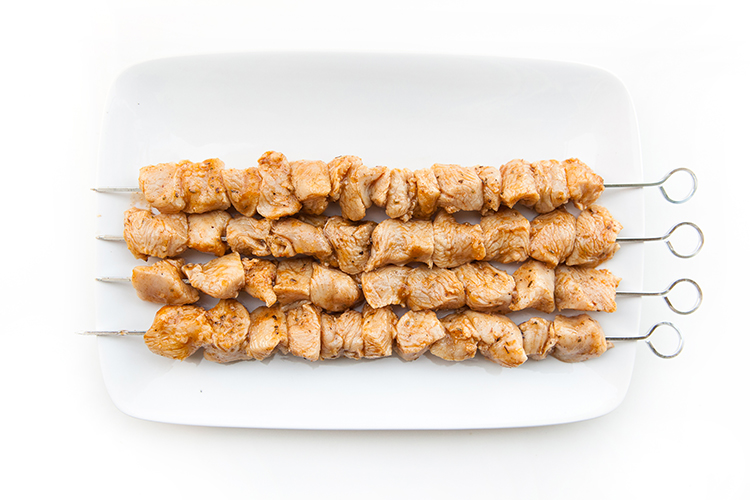 Make 4 servings
INGREDIENTS:
For the marinade:
– 1/4 cup lemon juice (1 to 1.5 lemons)
– 1/4 cup olive oil
– 1/4 cup vinegar
– 2 or 3 cloves of garlic, minced meat
– 1/2 teaspoon dry mustard
– 1/2 teaspoon peppers
– 1/4 teaspoon dried sage
– 1/4 teaspoon of salt
– 1/4 teaspoon dried thyme
– salt and pepper
– 2 large boneless and skinless chicken breasts
For Tzatziki:
– 1 cup of non-milk yoghurt (closest to the Greek-style yoghurt you find)
– 1/2 English cucumber, chopped
– 1 tablespoon fresh dill, chopped (more if desired)
– 1 clove of garlic, chopped
– 1/4 teaspoon salt
– 1 tablespoon olive oil (optional)
For the pelvis:
– 1/2 cucumber cucumber
– 1 or 2 Roman tomatoes, sliced
– 1 small red onion, sliced ​​for half a month
– Optional pita / bread
– optional rice
– optional olives
INSTRUCTIONS:
Cut the chicken into bite-sized pieces (about 1 inch cubes) and place in a container with a lid.
Add the remaining marinated ingredients and then mix well until all is evenly distributed.
Let sit and marinate for at least a few hours, but ideally overnight.
To make Tzatziki, grate the cucumber and then unscrew the excess water with your hands, a fine sieve or a cheese cloth.
Add it to the yogurt with chopped dill, garlic, salt and then mix together – you can also mix in the olive oil.
You can also do this ahead of time. (Leftovers are great for sandwiches, roasted vegetables and more!)
After marinating the chicken:
If you are grilling, stick the chicken with a metal rod (if you use wood, be sure to soak them in water ahead of time). Grill until the chicken is no longer pink and the outside begins to crunch. (Do not overcook, otherwise it will dry out).
Alternatively, you can cook the sauce in the pants until the chicken is no longer pink.
Serve on a platter with red onion and dill sprinkled on tops with slices of cucumber, tomato and tzatziki on the side. (As well as any other optional aspects you want!)
ENJOY!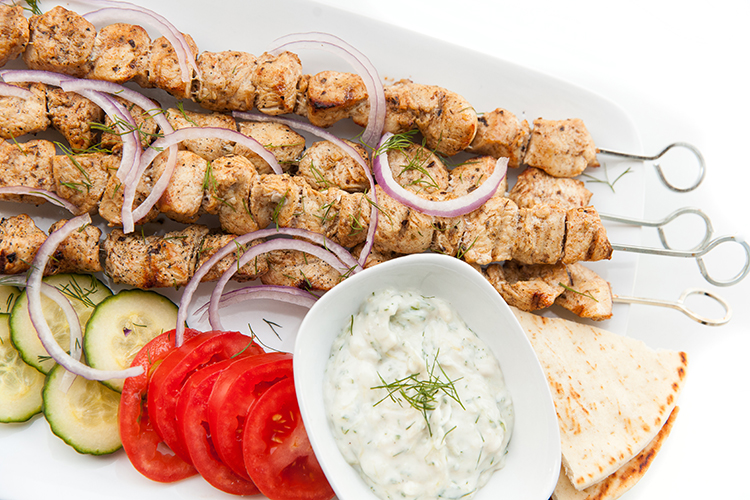 Let us know when you make this recipe by posting it on Instagram or Twitter and using the #LiveBarreLife hash mark! And if there are any specific foods, fruits, vegetables or meats, you would like to see them on the blog!
—
photos and recipe by Christine McAvoy
—