I sit down at the end of December each year to write this blog post. This is both my favorite blog post to write and the hardest. It requires so much vulnerability and honesty. I really like to complain and get real when it comes to fighting and winning for years.
Summing up a whole year is also so damn hard. Over the past few weeks, I've written pieces of this blog post in the Notes app on my phone. I wrote down the things I wanted to remember. But frankly, it's impossible to remember everything from last year.
I love reading other people's year-end blog posts and listening to year-end podcasts because it makes my wheels spin. I'm not just sharing this annual blog post for practice me to sit down and reflect, but also to get the wheels turning you.
And by the end of the year, check out this blog post.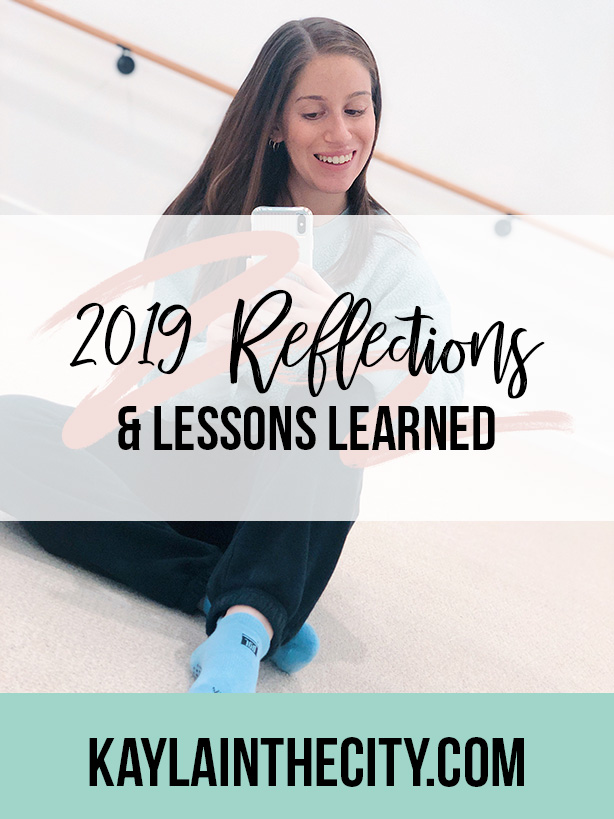 Reflecting on 2019
First things first: 2019 was a year of decay. The year Jeremy and I left after 8 years together for one reason only: he finally wants to have children. I'm pretty sure I won't.
When I think of 2019, I have the feeling that this year has two parts. The first is life before decay, the second is life after decay. I hate harping on this life event, but I think it goes without saying: it's a pretty big change in life. It is impossible not to confess it, because it really tasted the last months of this year.
I went to dinner with my parents last week – they leave town before New Year's Eve, so this was the last time I saw them before 2020. My mother raised my glass to me and said, "You survived 2019."
I have had dinner with my parents almost every Friday after breaking up. And every week, my mother looks at me and reminds me that I lived another week. It's not been an easy year. But I'm still here.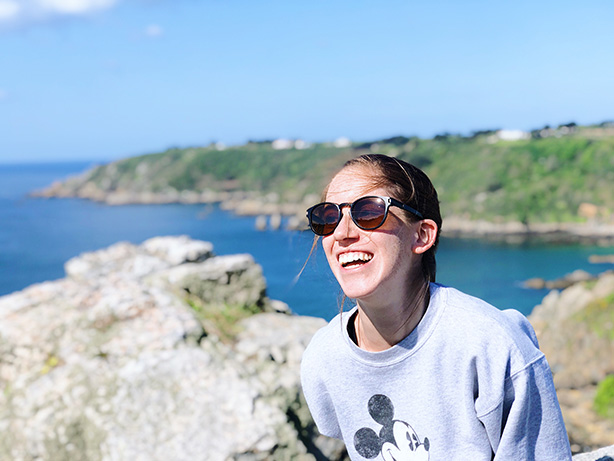 2019 everything in my ass. Indeed. Looking back at this year, I also want to remember that there was so a lot of good this year. 2019 is more than just a year of decay.
2019 is the first year:
▶ ︎ became a certified bar method instructor. And he was happy to help open a new Bar Method studio in New Bar.
▶ ︎ Taught more yoga and barrel lessons than I could have ever imagined.
▶ ︎ Fearlessly followed my dreams. Even if it looked scary at times.
▶ ︎ I met so many incredible new friends. Friends from the blog world, Bar Method, Portugal and other corners of my life.
▶ ︎ I continued to focus on the career I want to create for myself. Even if it's not the most traditional career path.
▶ ︎ I traveled a lot: to LA (of course). England and Ireland, and some magical islands. To foreign banks and Baltimore weddings. And to Portugal for a lifetime trip.
And yes, this is also the year Jeremy and I left after 8 years together.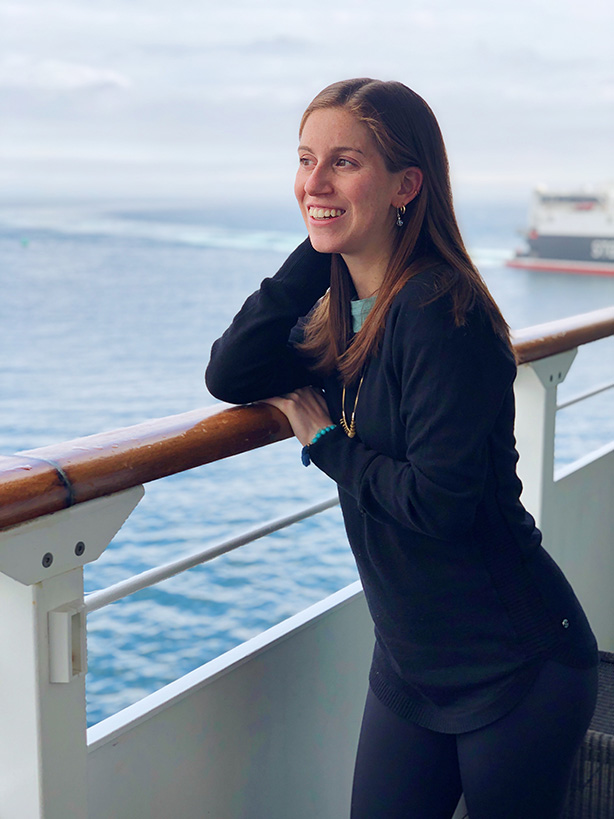 Looking back at your intentions:
My word for 2019 was flow. When I think back to the end of 2018, I have come a long way. At the end of 2018, I was in a state of exhausted exhaustion. My voice was completely shot from teaching. I was burnt out and I was afraid to admit it.
The irony of intention or purpose is that sometimes you have to go in the opposite direction to get to the desired direction. This was my library this year to find FLOW. This did not happen quickly. Didn't do it really happens until June, when the bar method was opened – Noho.
Before then? My life felt like the polar opposite of current. Life was pure chaos when I trained to teach the bar method.
Progress is not perfection
I did not find perfect, smooth, sustainable, autonomy and streamed it I made some big steps:
▶ ︎ I left CorePower Yoga. The decision I was so worried about, but it ended with the right choice. Don't get me wrong, I love CPY and teaching there. The energy needed to teach Yoga Sculpture was too much for me to decide to become a full-time tutor.
▶ ︎ I was selective and intentional about the permanent yoga classes and barer classes I chose this year.
▶ ︎ I moved my MetroCard swipe 6+ times a day until now Sometimes I go for 2+ weeks without walking the subway. Yes, it's glorious
▶ ︎ Almost every class I currently teach is a double or strategically planned class second job.
▶ ︎ I have not lost my voice for months (!!!) This is huge!
▶ ︎ I'm forcing myself to do that take one day off from school each week. It sounds silly to say, but it's so easy for everyone to absorb the dive karma.
▶ ︎ Throughout the year I said no to many things. Most of the blog partnerships and events that got in my way. Opportunities to teach for free at events that would have taken advantage of my regular classes. I kept asking myself, "does it leave me dry or full?" Dinner with my BFFs after a 10 hour business day? It leaves me filled and nourished. But are you fake nice at the influencer event? Not my jam these days.
✨
This year I got it Don't think that a feed is something you can ever have 100%. Which is true all previous one-word intentions that I have set over the years. You can't always be fearless or content. Life just doesn't work that way.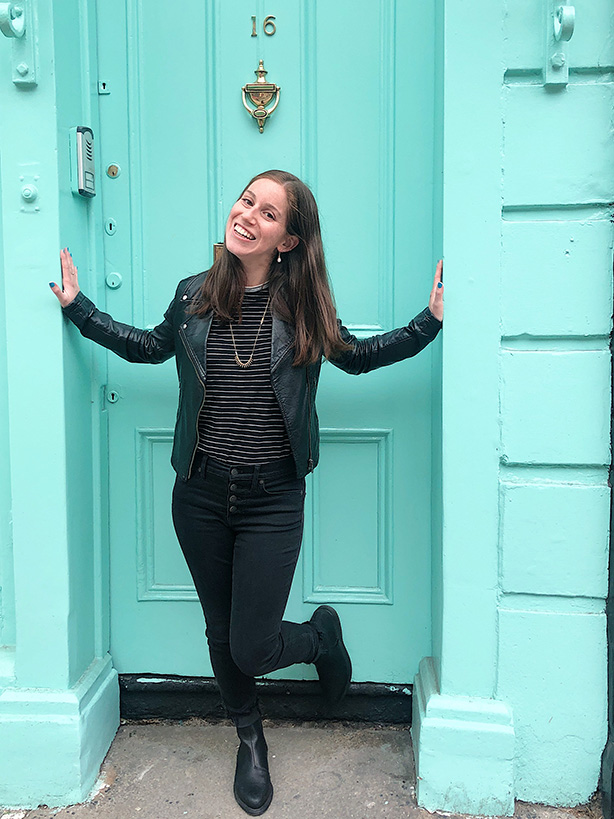 What I learned in 2019
The most important lesson I have learned in 2019 is this asking for help is appropriate. I'm still not great doing this with TBH, but I'm working on it. I'm not the kind of person who turns to others when I feel alone or in need of support. It's not just in my nature and I've always been extremely independent, "I can do it myself," kind of wicked.
When I was falling apart, I really needed to ask my friends for help and support. I needed to be surrounded by my people when I felt a complete trumpet. I needed my best friend to finish what he was doing to sit with me while I was eating a matzoh ball soup in my parents' empty apartment because they were at a concert the night of the breakup.
It's hard for me. But this year taught me that asking for help doesn't make you a weak person.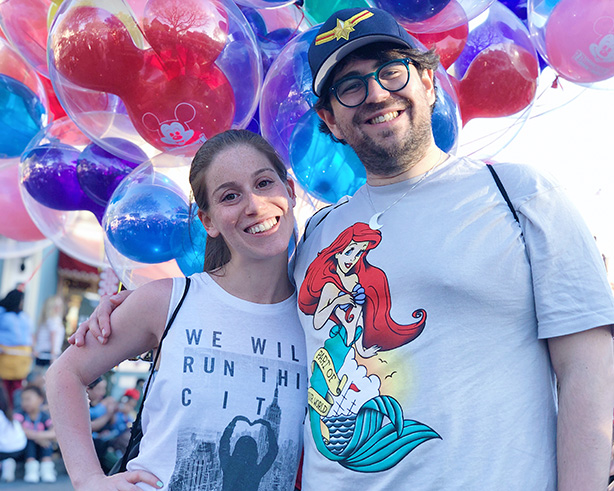 What I bothered with this year
I think it is important to be aware of the places where you struggled throughout the year. It has helped me start thinking about some of my intentions that I want to fulfill in 2020.
I fought loneliness. Lots. This is not new to me, but it seemed to be a particular challenge after the breakup.
I struggled with not feeling enough. And like I did enough. As a yoga teacher and fitness teacher, I only get paid when I work. If you are not financially where you want to be, it is easy to feel that you are not doing enough. But physically I also don't think I can teach more permanent lessons than I do now. It's complicated.
I was trying to compare good things. I especially compare myself with other bloggers and influencers.
I worked hard to get the opinion of others. Reading my ClassPass reviews is brutal.
I worked hard to find a happy balance in the chaos.
I was struggling with cooking. Okay, I've always sucked while cooking. But this year, I've been particularly shit about it.
I felt as often as I had to survive rather than blooming. Especially in the aftermath of the breakup. I want to return to what I feel like in 2020.
Things I'm proud of since 2019
I share this below, not to boast, but because I think it is important to celebrate victory. It's easy to forget how far you've come in 12 months:
I'm proud to be a certified bar method instructor. The process is not a joke
I am proud of my current curriculum. At the end of 2018, I had 9 permanent yoga classes and now I have up to 15 permanent weekly yoga and barrer classes.
I am proud to earn more money each week as a fitness teacher than I did in my previous marketing efforts. My income could still boost in 2020, but it's a big achievement!
I'm proud to have kept it together during the breakup. Was I crying for most of the day crap? Yeah. But I also put on my yoga pants and could teach me the door every day instead of just crying in my sadness.
I am proud of all the times I have asked for help and support. Especially after decomposition.
I am proud of my growth as a tutor + yoga teacher. And my dedication to always learning more and being better.
I'm proud of how much I've come out of my shell. I'm not as quiet, introverted and reserved as I claim to be.
I am proud to go to Portugal. It was worth it.
I'm proud of myself for learning so much about names. A few years ago, one of my decisions was to learn to better learn names. Bar teaching has made me really remember the name – we use every student's name in the classroom. When I first started teaching it, it caused me tremendous anxiety, but I have learned the names quickly. I'm so proud of myself for how far I have come on this front.
I'm proud of my current relationship with coaching. I was this high-intensity boxing junkie. Now? It's good to stick to low-impact classes like yoga and barrels. That's enough.
I'm proud to have found my stream version. It is not perfect, but we have made great progress
And I'm proud of myself for just having a hard year.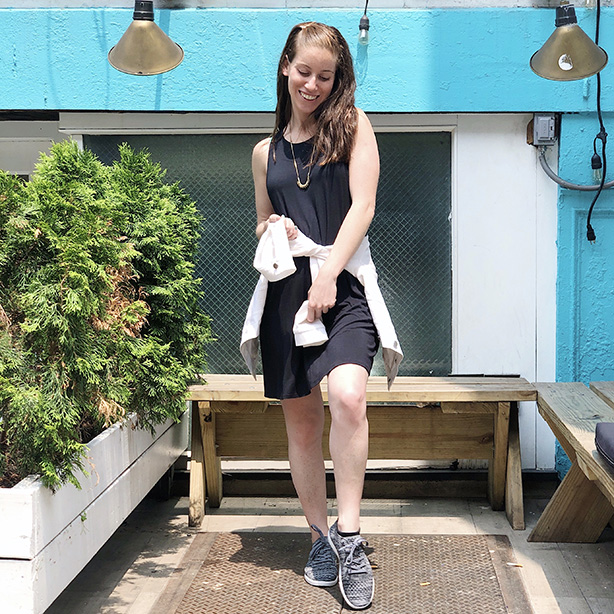 Waiting:
According to Arianna: Thank you, next, next (and yes, I'm so damn grateful for my former job).
I'm so ready for a new beginning and a new year. I know you won't need to wait for the new year to create new goals, but I am personally immersed in the energy of this season. Suddenly I feel like a holy holiday, the opportunities for 2020 are there endless. And for me, that kind of energy is good for starting a new year (and a decade!)
Peace Out, 2019. You've challenged me (a lot), but you've also taught me how damn strong I am.
2020, I'm excited about everything you have in stock 💗