This is Tasty Tuesday, where we bring you new, fresh, local, healthy recipes and food tips every week. Find out what's in season and what keeps you busy during and after your workout!
The holiday season is here. Christmas Eve and next week are New Year's, I really wanted to make it hot, but everything in my arsenal is usually cheesy or inviting and if you have a heavy (probably carbohydrate) meal, a healthy one is probably the way to go.
I have this emergency that fits many dietary restrictions (dairy and gluten free!) And is super simple and delicious and will surely appeal to all crowds!
Make your meal even healthier:
This portion is quite large so you can cut it in half if you have a smaller group. Also, make sure that all your watering things are healthy.
If you want to catch a pita, grab whole wheat flour and try the rice crackers if you are looking for a gluten free option!
Plus, go nuts for vegetables!
Click for recipe …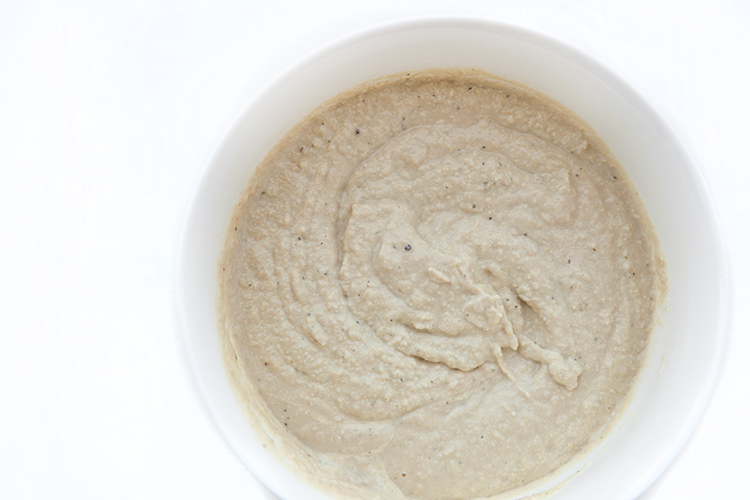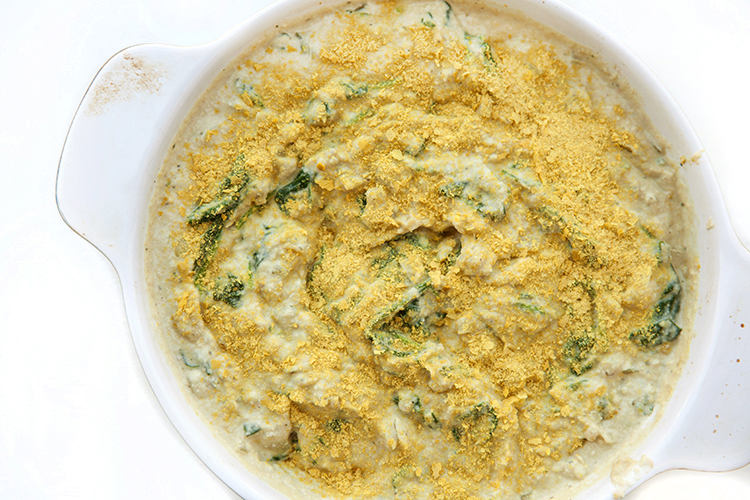 Serves 6 (approx)
INGREDIENTS:
– chopped 1 large onion
– 1 tablespoon olive oil
– 4 cloves of garlic, chopped (more or less hurt, all preference)
– about 6 cups baby spinach or kale (or both)
* – 1/2 cup soaked raw cashew nuts
– 3/4 cup almond milk
– 1 teaspoon lemon juice
– 2 teaspoons apple cider vinegar
– Salt pepper
– 1 teaspoon onion powder
– 1/2 teaspoon dried basil
– 2 tablespoons tapioca starch
– 1 395 ml jars of white kidney beans
– 1 jar of artichokes (in water, not in oil), drained
– 3-4 tablespoons of food yeast, in addition to sprinkle on top
INSTRUCTIONS:
* Soak cashews overnight or at least 3-4 hours or hour in boiling water *
Preheat oven to 425 ° C.
Sauté the chopped onions in the olive oil pan over medium heat for a few minutes until soft and translucent. Add the garlic and stir.
Add spinach or kale in portions and stir until wilted (I used the lid) until all the greens are added and withered. Remove from heat and set aside.
Add the drained cashew nuts in a blender or food processor and stir until blended.
In a small bowl, add some almond milk tapioca starch to dissolve, then add it and another 1/4 cup almond milk with cashew nuts to a blender with apple cider vinegar, lemon juice, salt and pepper. , onion powder, dried basil and 2 tablespoons edible yeast. Stir the mixture evenly, adding almond milk if necessary.
Next whisk in kidney beans and artichokes, as well as the rest of the almond milk and mix again until smooth. You can add a little more milk if you need to, but try not to make it a supplement!
Pour the processed mixture into the baking dish, then mix in the remaining yeast and fold in the greens-onion and garlic until evenly distributed in the dish.
Sprinkle the cups with a few more nutritious yeasts and you can drip the olive oil on top.
Bake in the oven for 20-25 minutes until they start to bubble and brown. Turn the oven off so it only takes about 3-5 minutes to get the top nice tasting layer, just watch it carefully.
Carefully remove and allow to stand for a few minutes, then serve with the sides you want!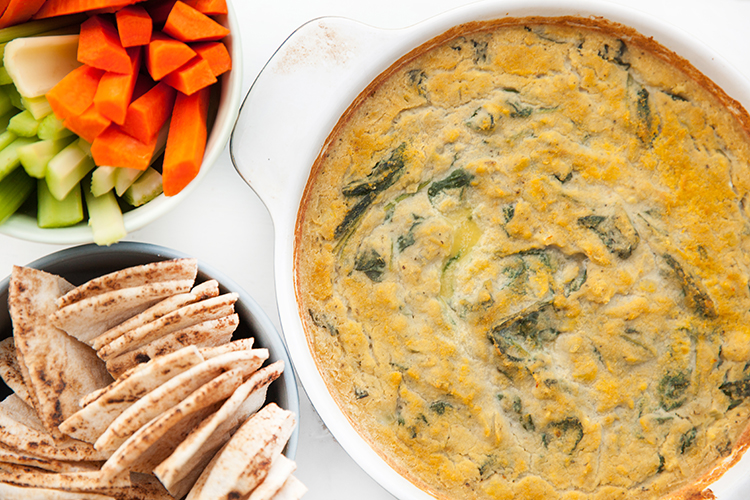 Let us know if you make this recipe by posting it on instagram or twitter and using the #LiveBarreLife hashtag! And if there are any particular foods, fruits, vegetables or meat, you would like to see it on the blog!
—
photos and recipe: Christine McAvoy
—