Hello, Welcome to a much fresher Sunday.
I am very relieved by the change in weather conditions because I have a massive summer screen. I like a pleasant spring day (at least before the start of the hay season) and give me a sunny and crisp September day at any time, but summer really sucks. I have a hay tree, it's too hot for pugs. It's too hot for me and it's full of bugs.
Today's plans include picking up Pugs from the long-arrived groom, a PT session and some beer from Zoom.
But first, this week I …
Updated mine mask wardrobe
I started with the Navy's main mask, which Mr. LLL bought early in the apocalypse. But it was a bit serious and dull, so I bought one with Etsy from the stars.
Then some more appeared in fancy colors, I think Mr. LLL made a little fun.
Anyway, I now have a mask just in case. Almost.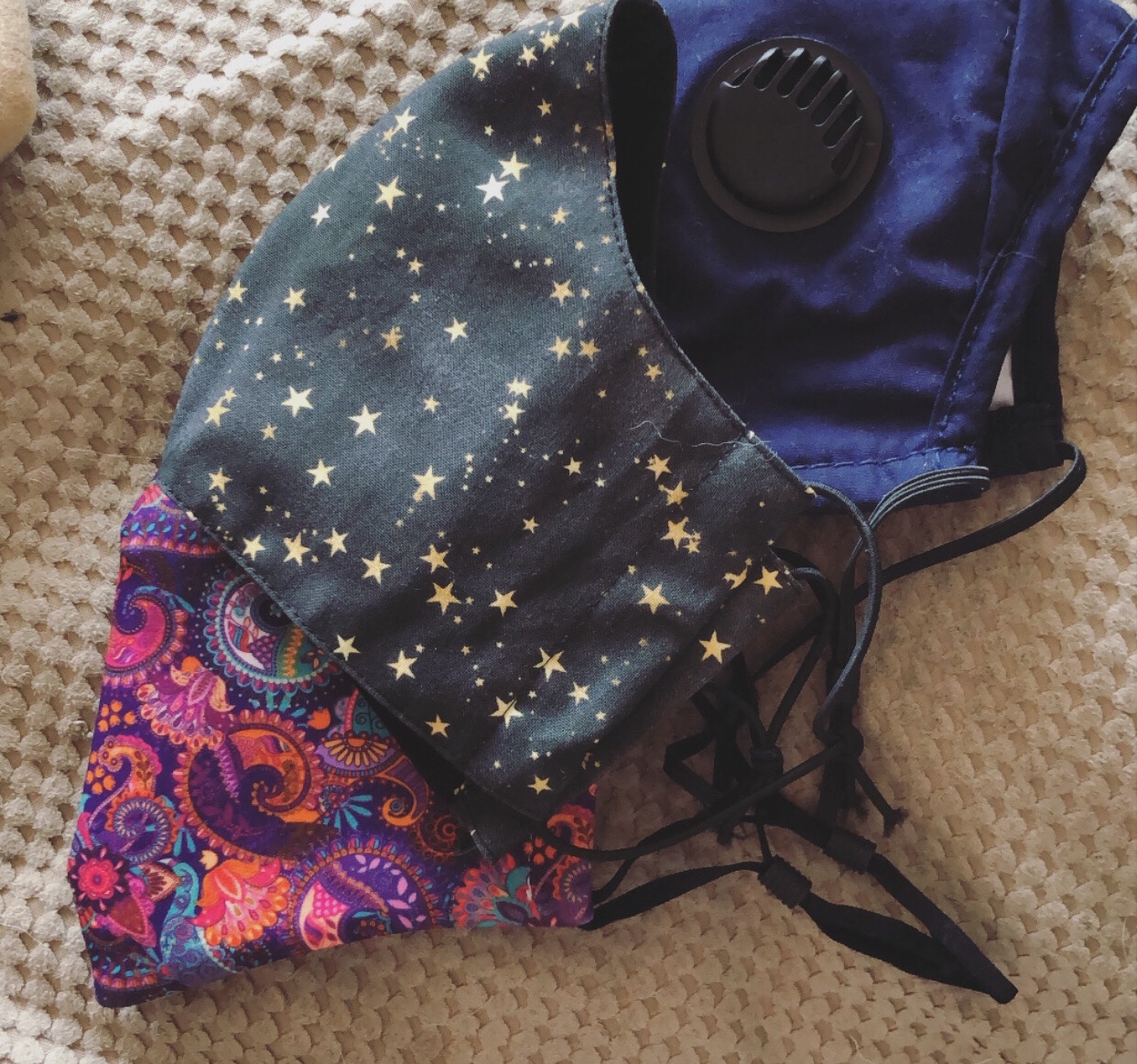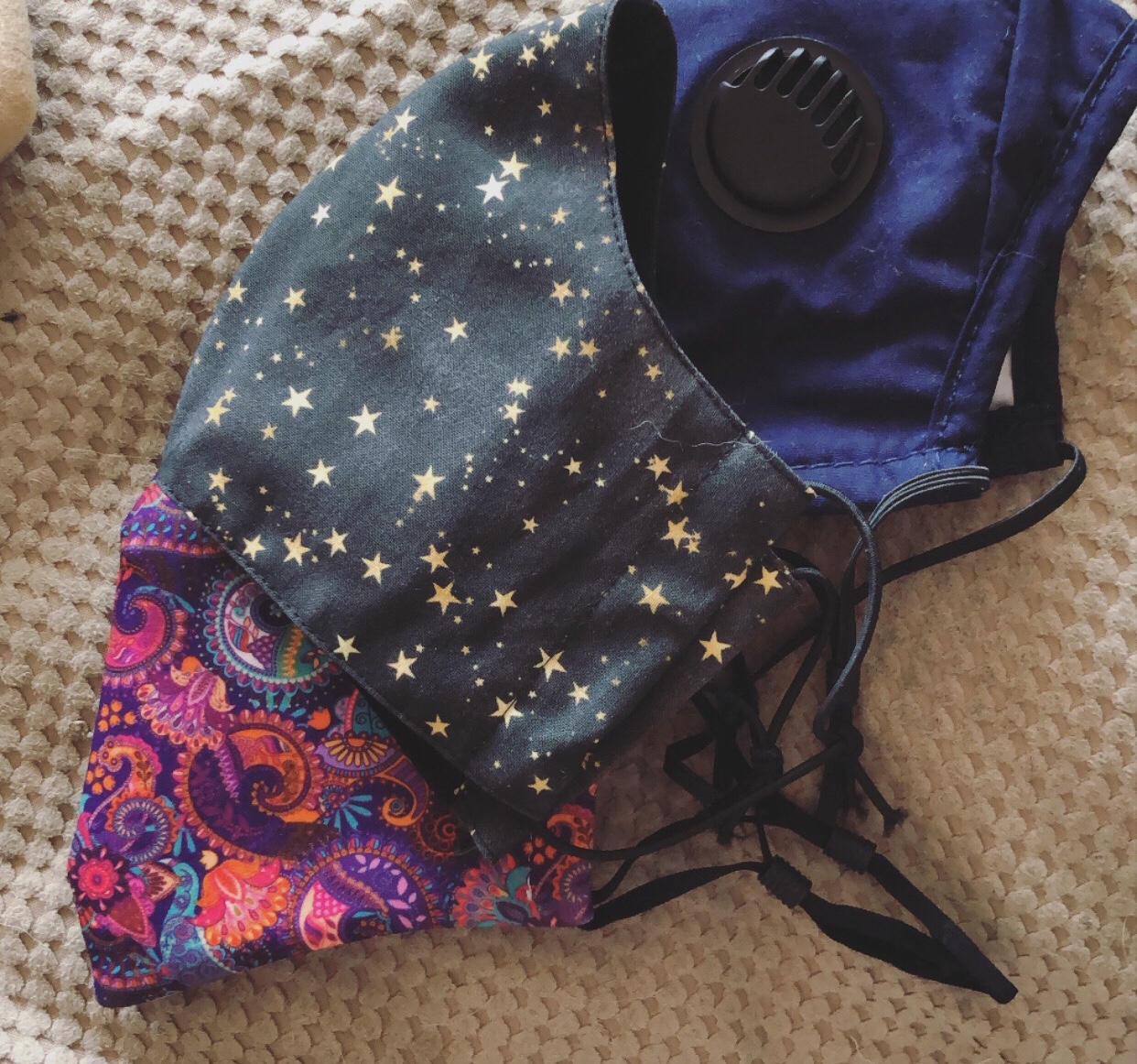 Deployed desperate dimensions
I've started to walk quite easily this year. But I know it's high season for my haymaking.
There are always one or two weeks a year when my prescription pills are basically useless and I spend half a night awake with an itchy throat and red eyes adding over-the-counter antihistamines.
A friend suggested a qu chi acupressure band he's already used, so I spent £ 13 a person in Amazon in an "I'll try something" way.
Does it work? I really do not know. I'm skeptical, but a few times lately I've had a cucumber scratched and closed it and it seems to have subsided. Not completely, but I still don't have 5 tablets a day. Let's see how it goes.
I painted it hair
You know this when you saw my photo an hour earlier this week.
I did the roots and then decided to try rose gold toner. It's not rose gold.
I also have pink, I could put it next.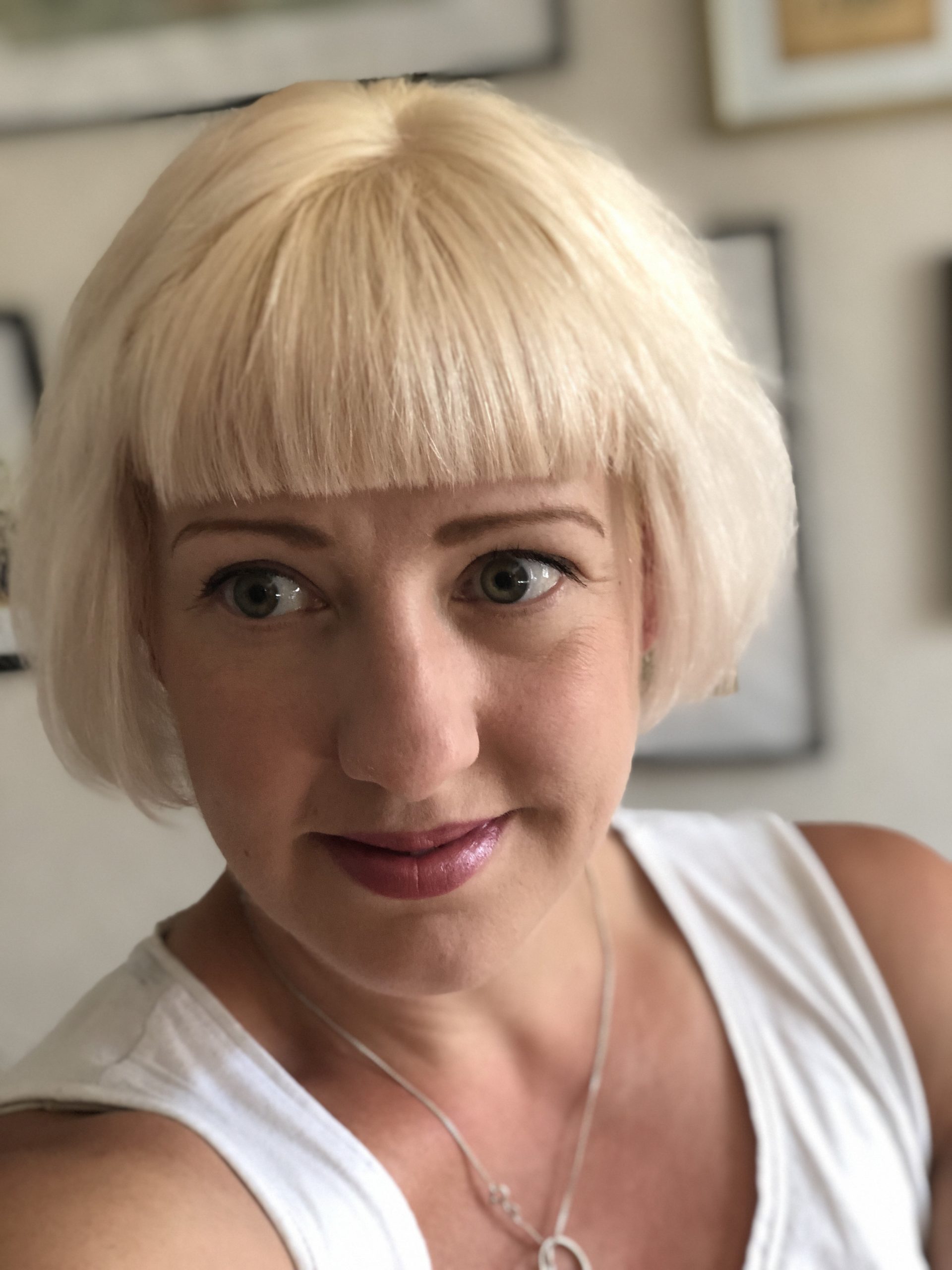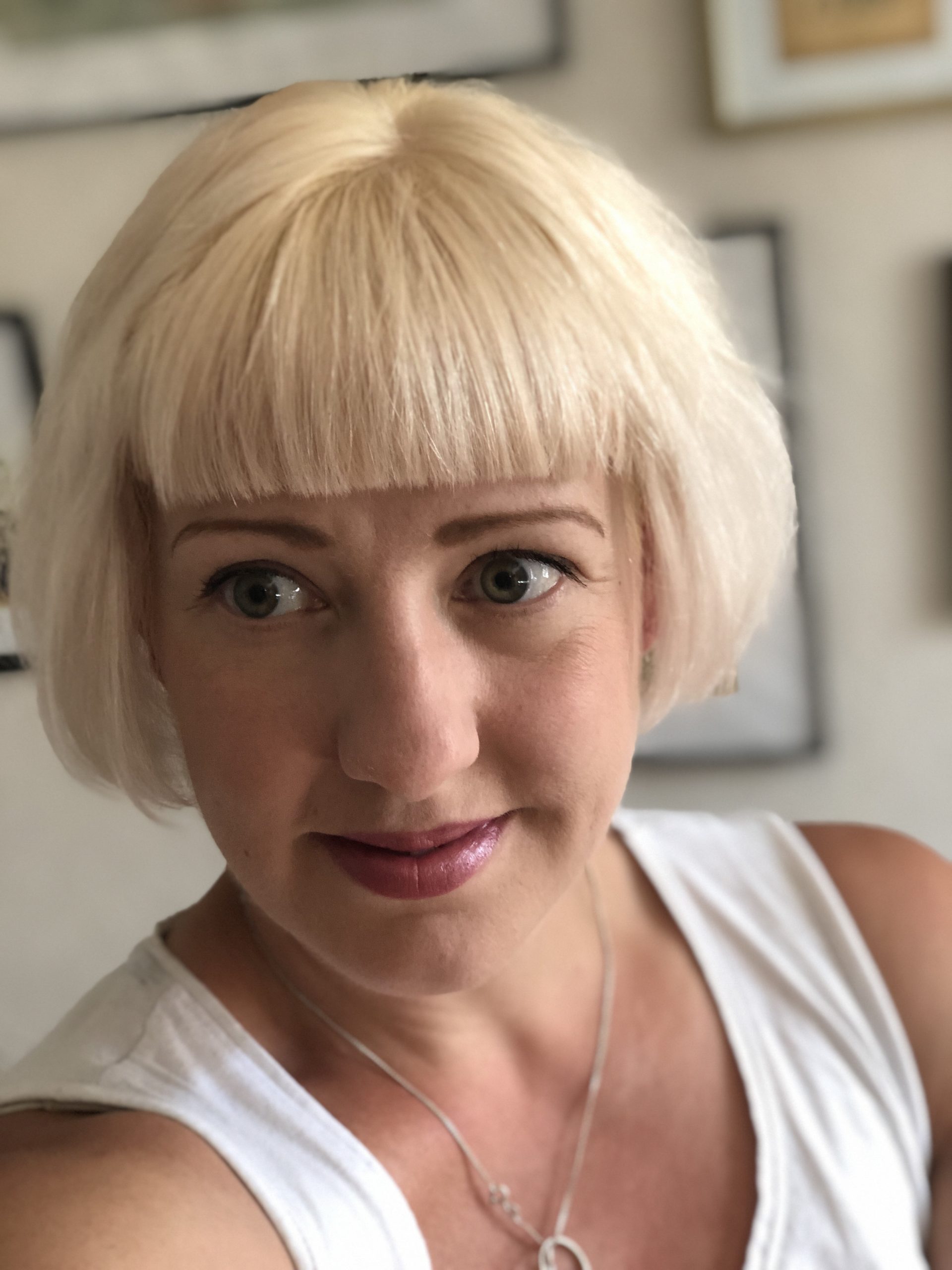 There was a bad pug
Poor Peppa has had a bad week. If you read my photo for an hour, you know that on Wednesday we noticed that his eye was a little blurred and took him to the vet where he was given a drop for an eye ulcer.
You will be happy to know that after a 2-day drop in the middle of the night, we took him back to the vet and the eye ulcer is almost gone. We have to give him a drop for a few more days and he should be fine.
He is still much happier now that the weather has become cool.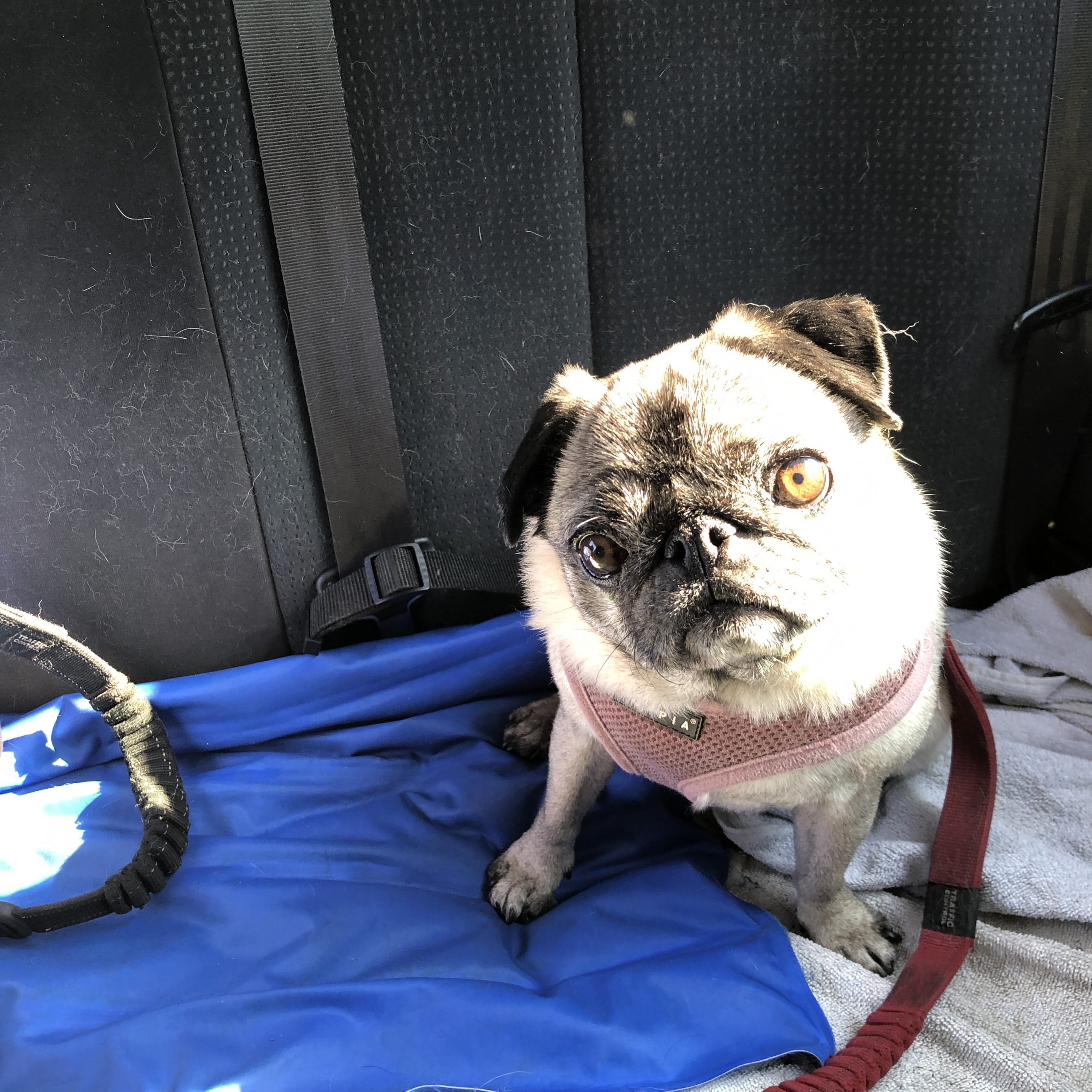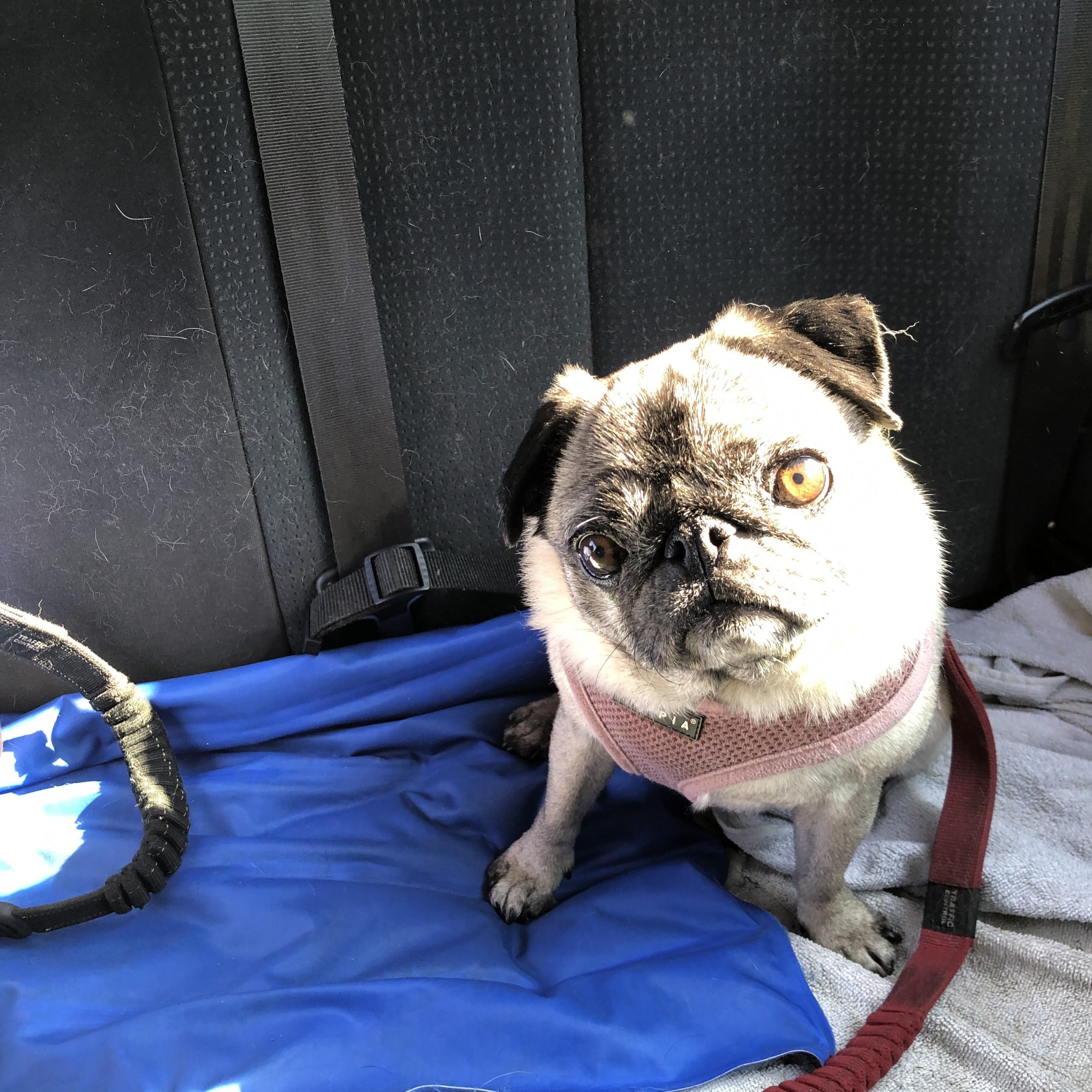 Went outdoors dinner
The restaurants may open next week, but I think it will be a while before I feel like I could go to one of the restaurants.
So for us, the new dinner involves preparing our own food, putting the containers with us and putting them in an insulated bag in the park to eat at the picnic table at the wine table.
It was really nice to be outside the house and then we went home and escaped the warmth, drinking more wine in the illuminated garden of our fairy tales. It was a very pleasant "new normal" evening.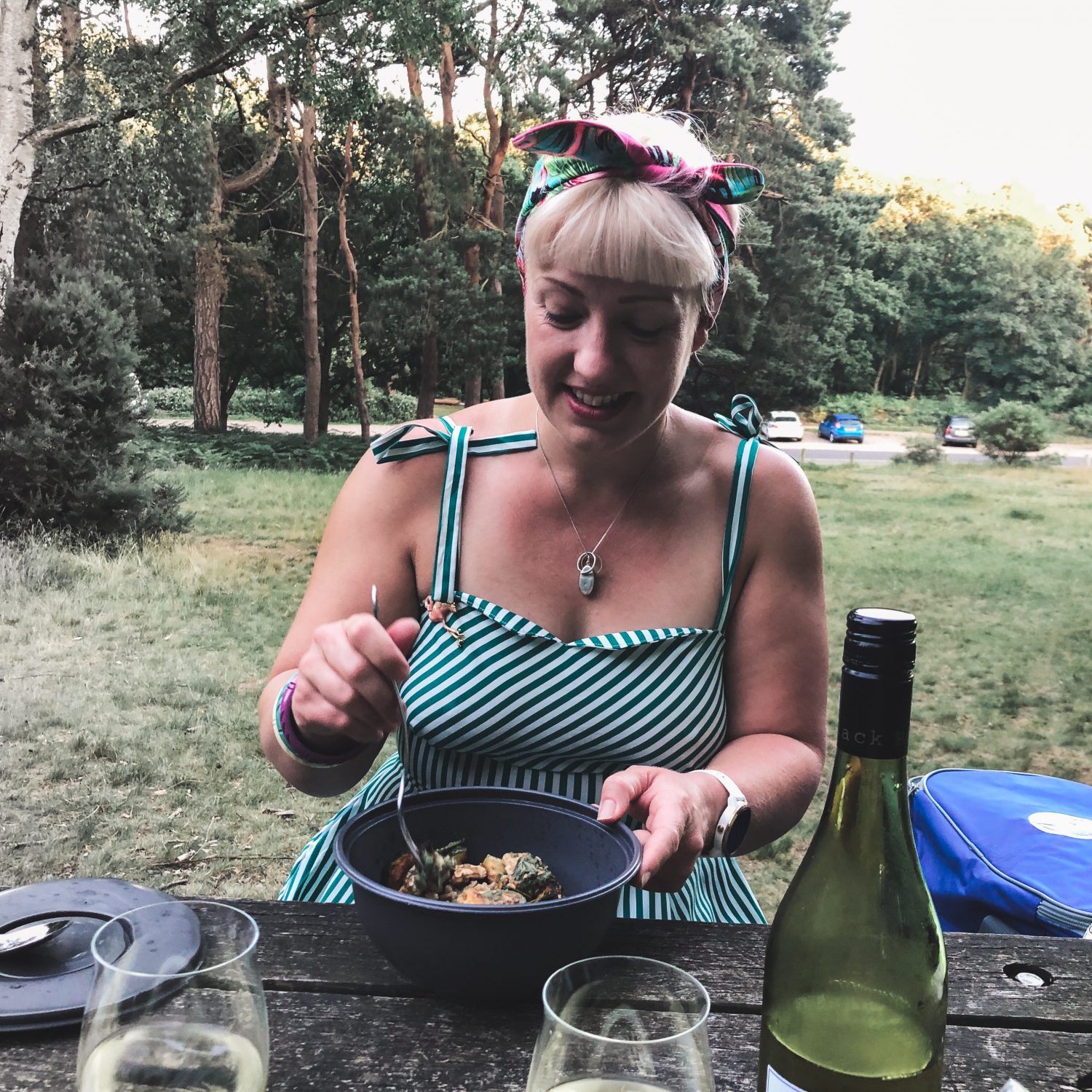 Almost lost Peppa
More in the pug news. Peppa was in a row with the dog in the woods and made me run down a bloody big mountain to catch him.
Peppa is usually the cutest of dogs, but when he thinks someone is threatening his people, he can be very protective.
While we were in the woods, another dog sneaked up to Waldo and started barking. Peppa didn't have it and he jumped into our defense with some warning, even though he was about 1/4 the size of another dog.
We took him away and continued walking in the other direction.
As we turned the corner to go up the hill, we saw another dog in front of the road, so we hung back to make a little difference between us. However, Peppa was not deceived and he could sniff another dog with his charming dog nose and shoot him furiously up the hill.
He didn't react to the screaming or our usual magic, and as I shot up the hill, I finally found him sniffing furiously at the open ceiling at the top to find out which enemy had gone down.
I put it on my lead and sat on the floor to rest for a while (read: in collapsed exhaustion)
It really scared me, so I worry about it all the time.
Guaranteed record cool summer
And finally, great news this week. I apologize to those who are looking forward to a hot summer, because I have only assured myself one by one that it will be the coolest of all time.
Like last week's day, when I put on my "gosh it's hot" pants and it started to rain. This week, we spent 50 pounds, which we can't really afford for a glorified fan whose tray is filled with water to cool the house a little.
Real air competition is a way out of our budget, so it is another attempt at desperate action and it seems to be working somewhat.
But now that we bought it, we have practically ensured that the weather will remain cold for the rest of the year. I'm sorry.
And it was another week in my closing life.
How was your week
Related